Regular price
Sale price
$38.85
Unit price
per
Sale
Sold out
Keep on top of your washing with our triple pack of cleensheets!
Our eco-friendly laundry detergent sheets are powered by enzymes which help break down stains. They're tough on dirt but gentle on your clothes and the environment. Our fresh fragrance is made from non-allergenic essential oils and is gentle on skin. 
Three packs with 20 sheets per pack

Three packs can tackle up to 180 washes or 460kg of laundry

Whitens whites without bleach

Anti-static

Suitable for front and top loader washing machines

Safe for septic tanks and greywater

100% biodegradable

Compostable packaging

100% NZ owned
Waste-free laundry detergent sheets.
No mess. No measure. No plastic. 
It's a laundry revolution!
Share
View full details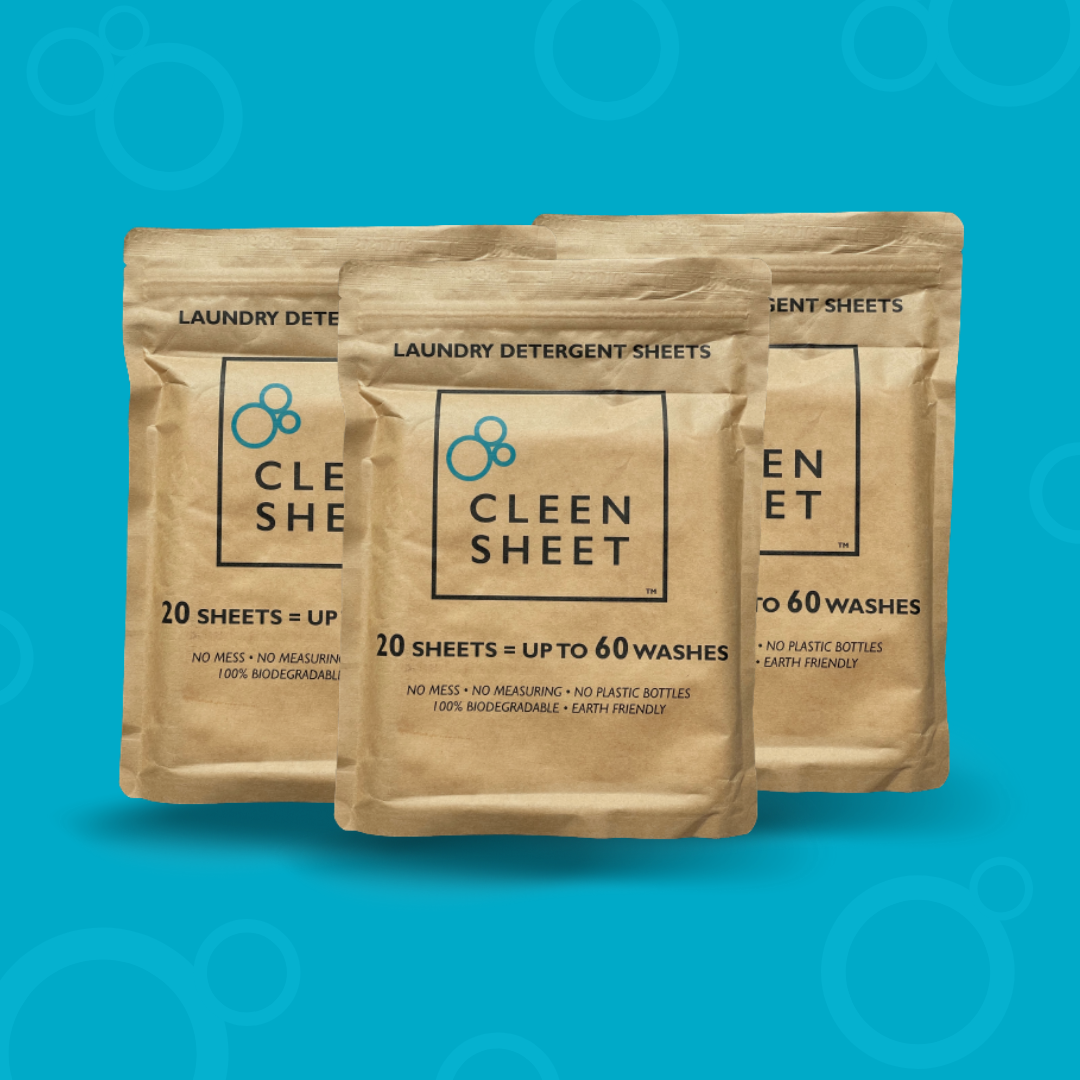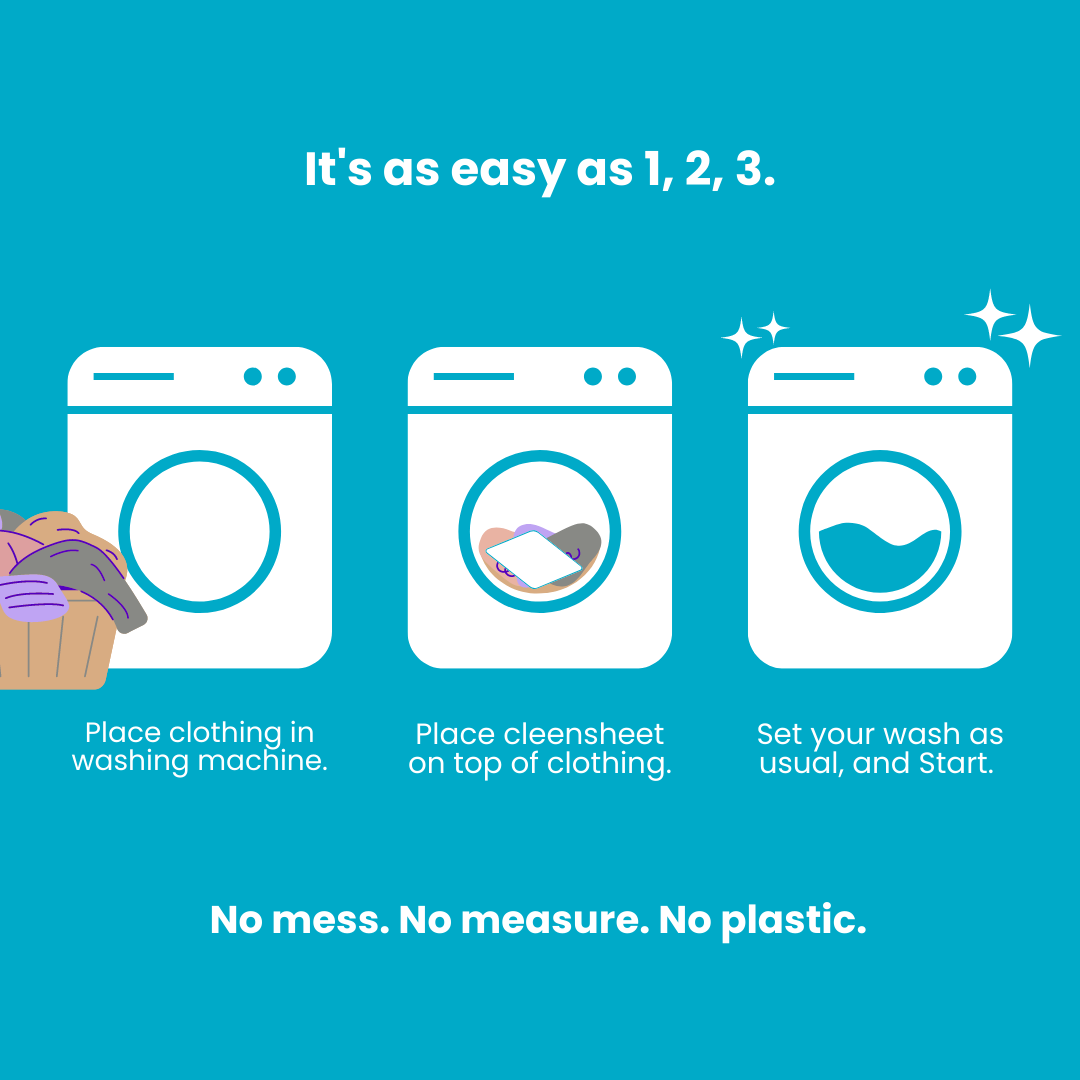 Learn More
Cruelty Free

Cleensheets are free from animal testing. They've only been tested on our clothing and linen.
Tested and Loved

Our cleensheets have been tested by our laundromat customers, family, and our mates. They're all delighted with the performance and ease of use and especially love not having to measure or clean up spills.
Ingredients

The ingredients are:

Corn Starch 20%
Polyvinyl alcohol 16%
Sodium dodecyl benzene sulphonate,pure 11% CLEANING
Alcohols, C12-15, ethoxylated 7% CLEANING
Sodium dodecyl sulphate 15% CLEANING
Iso-tridecanol polyoxyethylene ether 2% CLEANING
Citric Acid monohydrate 1% PH
Dimethydodeclamine oxide 1.5% CLEANING
N-betaine .5% CLEANING
4A detergent Zeolite 7.5% ABSORBS STAINS AND METAL IONS
Glycerine 2.5% SOFTENER
Praepagen HY 2% CLEANING POWER
SIloxane 2% DISSOLVING
Sodium Citrate 3%
Compound Protease 1.5% CLEANING POWER
Soap 2.5%
Water 5%
Unique Fragrance

Our unique scent is made from anti-allergenic essential oils and smells wonderfully fresh and clean.
Packaging

Our 100% compostable, plastic free, re-sealable packaging is designed to keep your cleensheets safe and take up the minimum space on your laundry shelf or in your travel case.
Highest Quality Manafacture

We have developed our unique cleensheets to the highest standard.
100% NZ Owned

Cleen Sheet NZ is proudly 100% NZ owned and operated.